RHB-92 ATC Brix 58-92% optical refractometer
Item No.: RHB-92
RHB-92 is designed for measuring the concentration of sugar solutions. It is widely applied in measuring soybean sugar manufacturing, food and beverage. soybean sauce, ketchup, jam, honey solution etc.
YHEQUIPMENT CO., LIMITED optical Refractometer Catalog

Download
INQUIRY
Description FAQ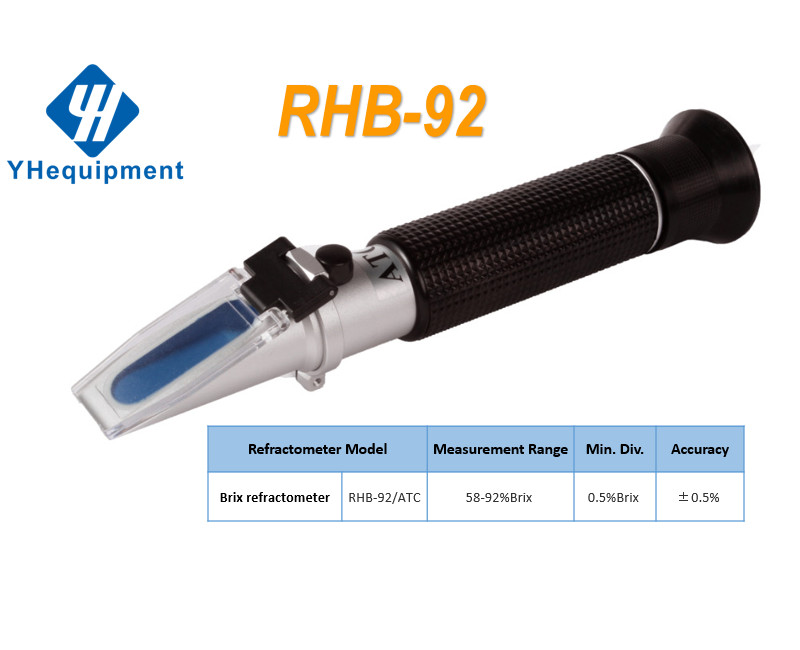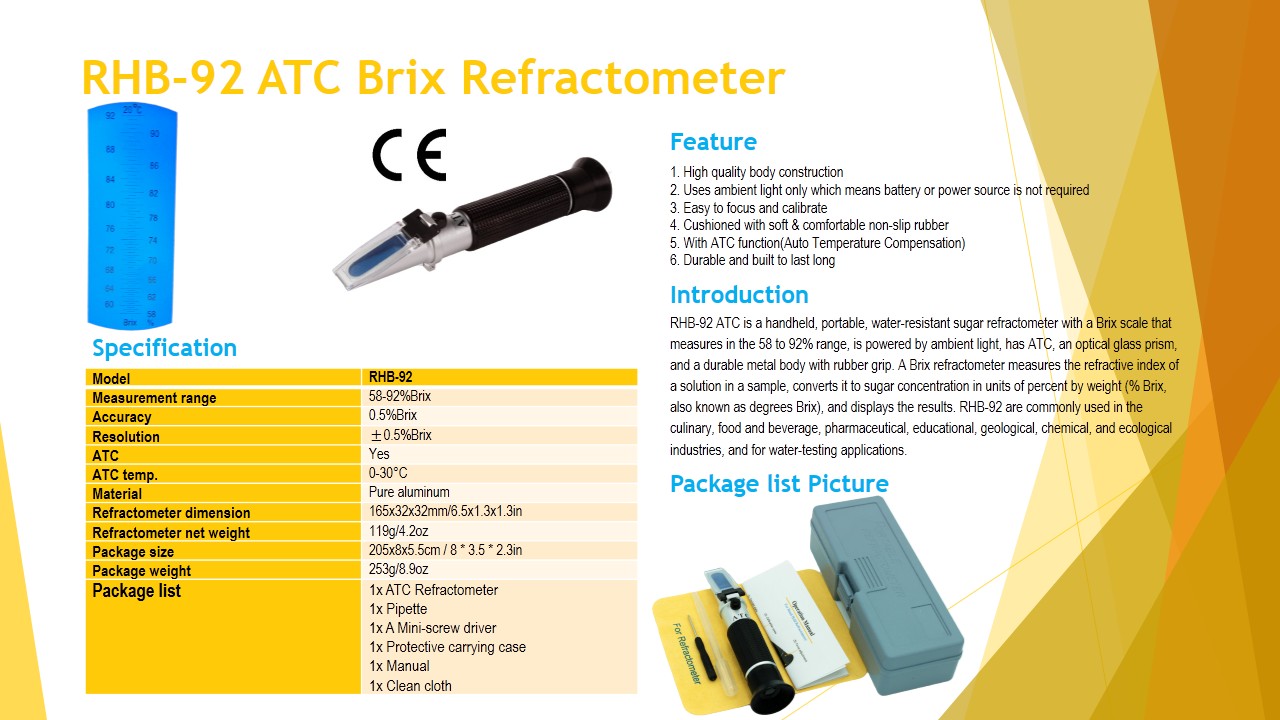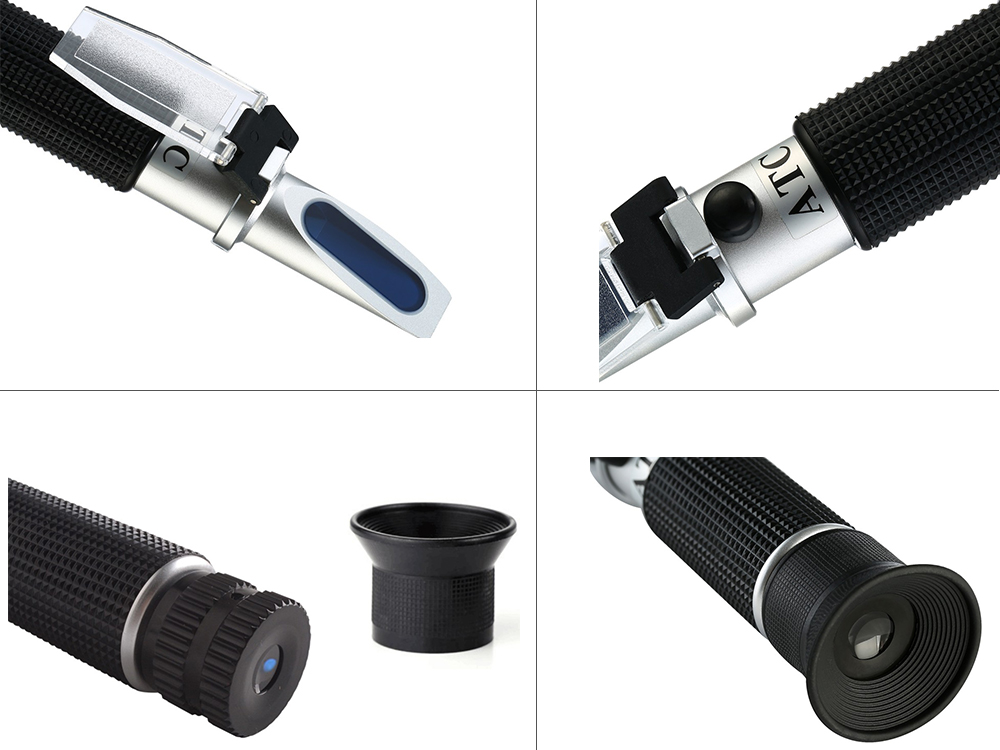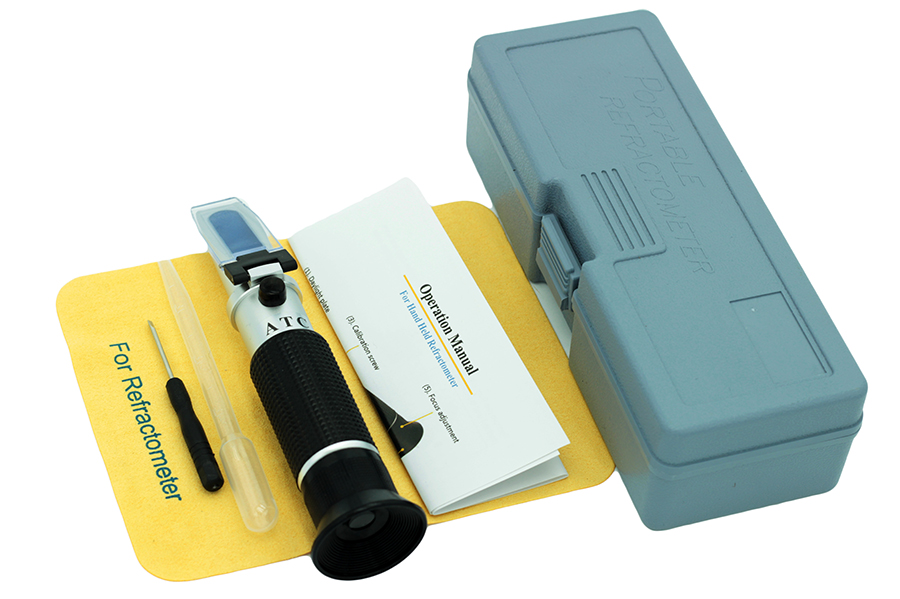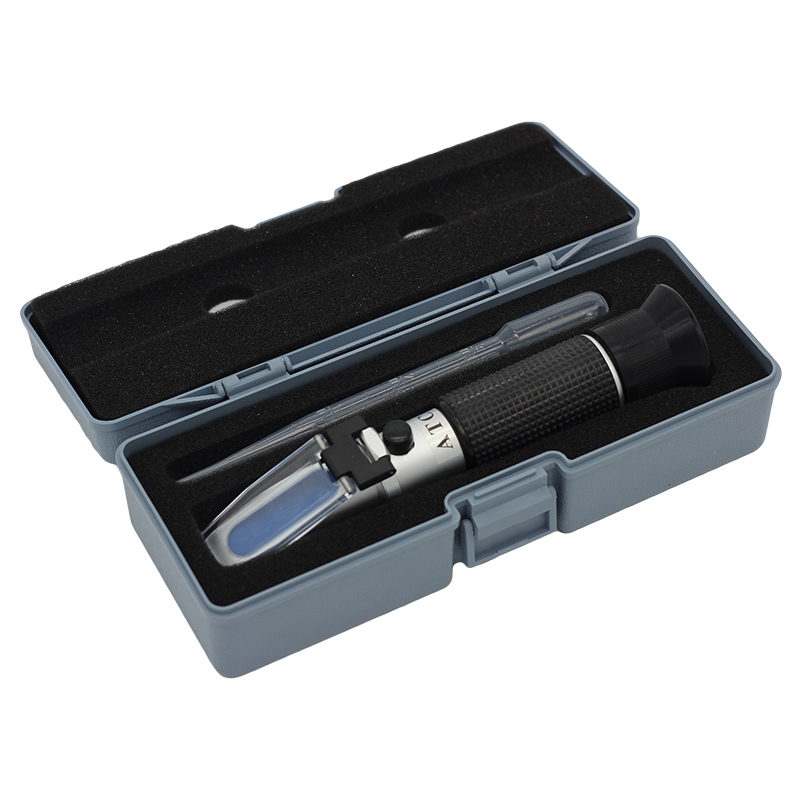 OEM Requirements: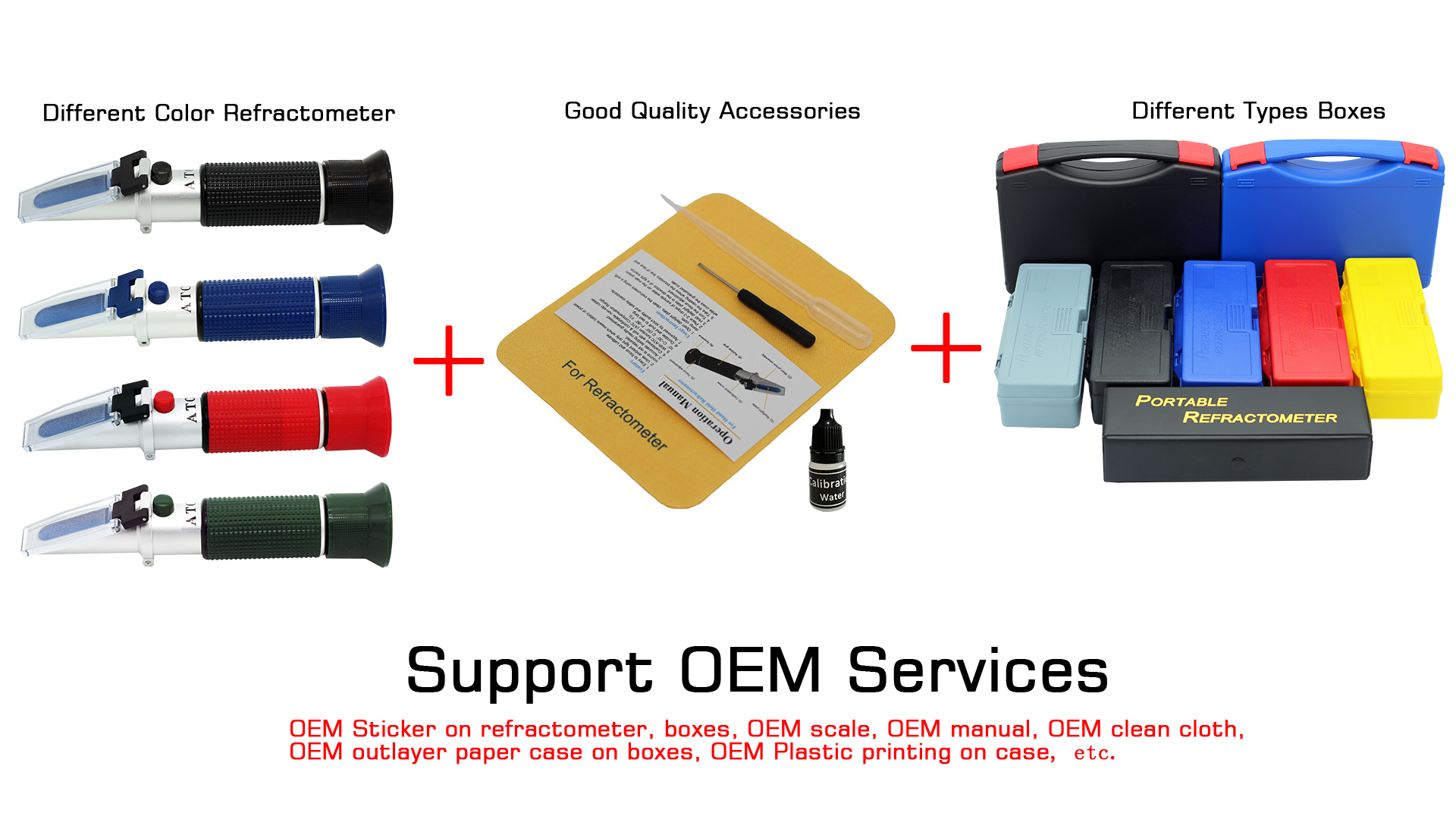 More details of our refractometer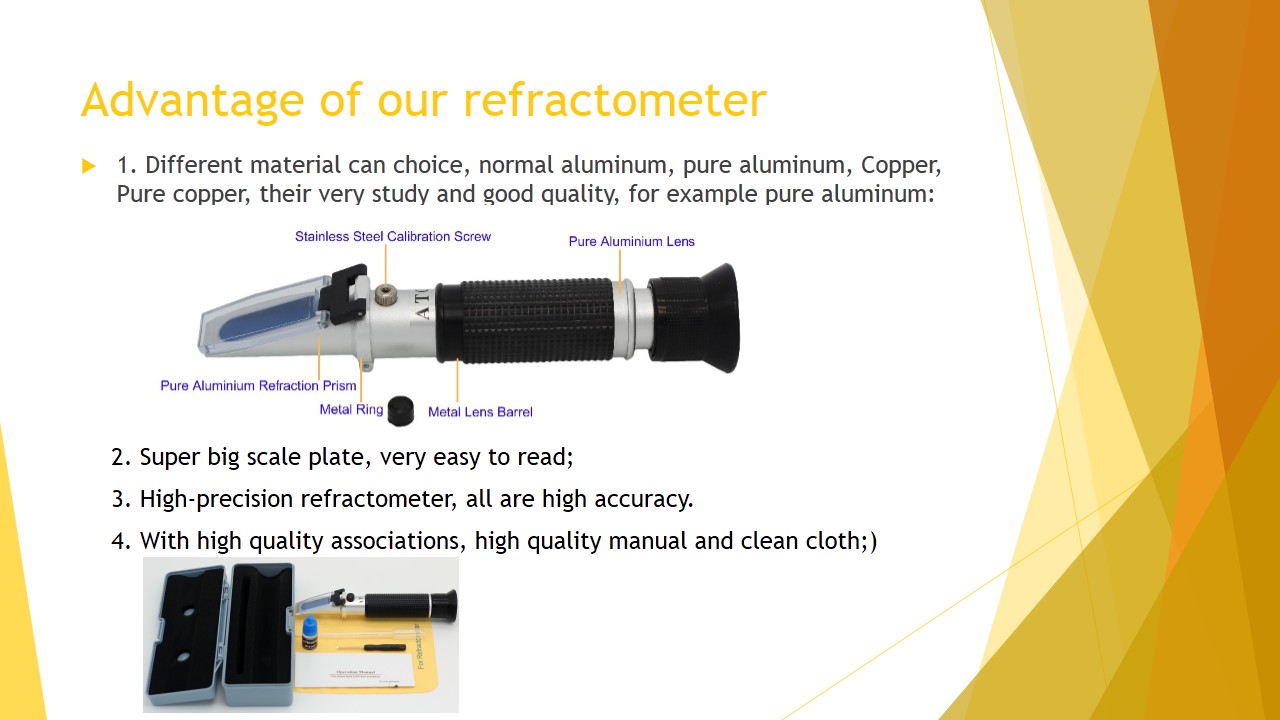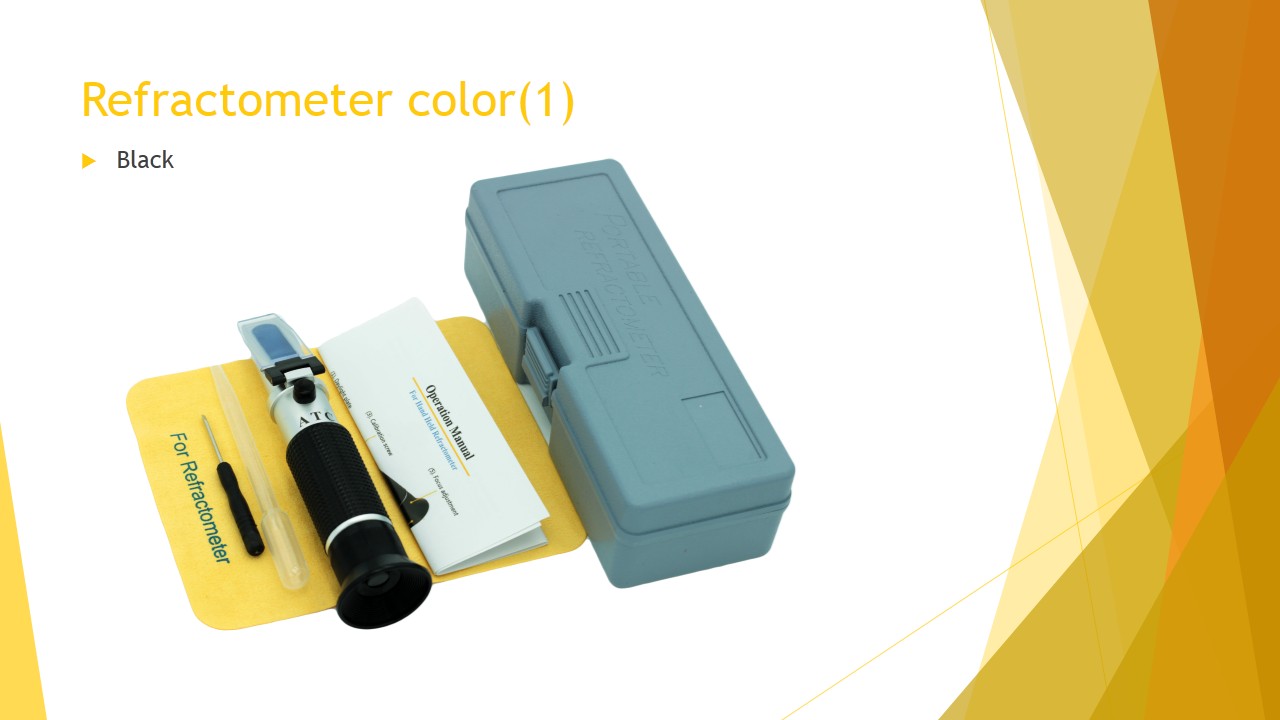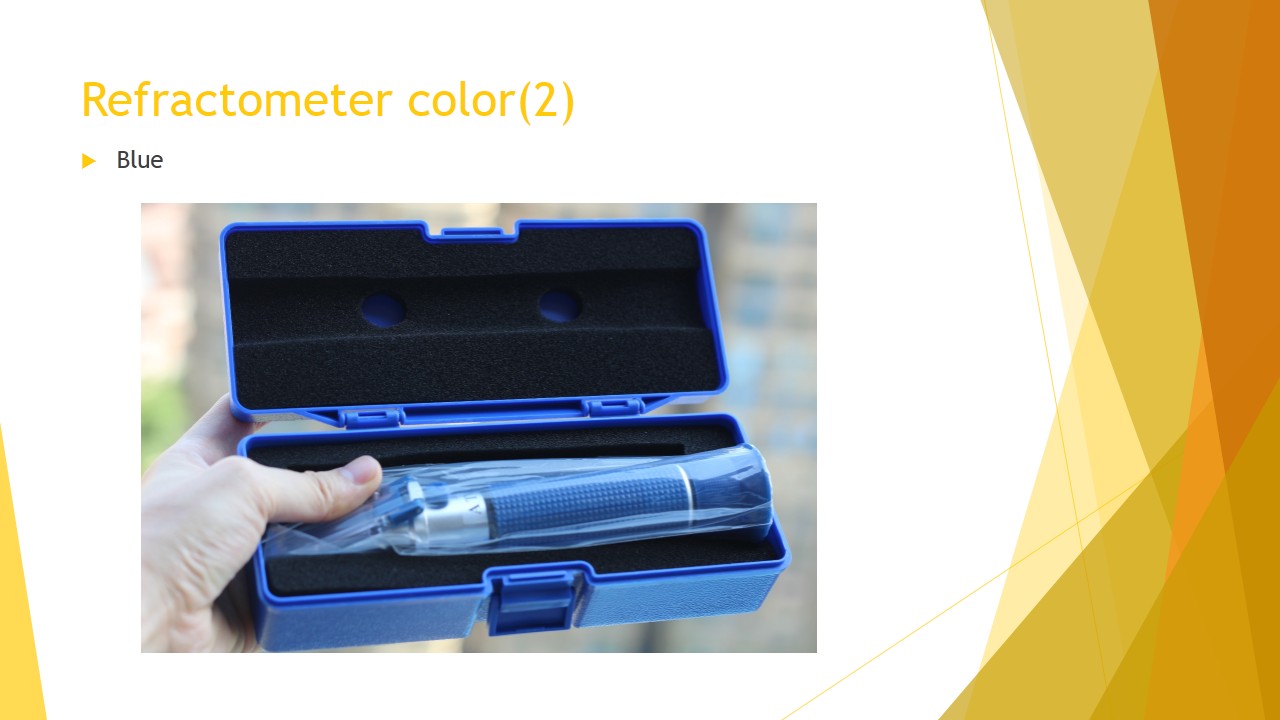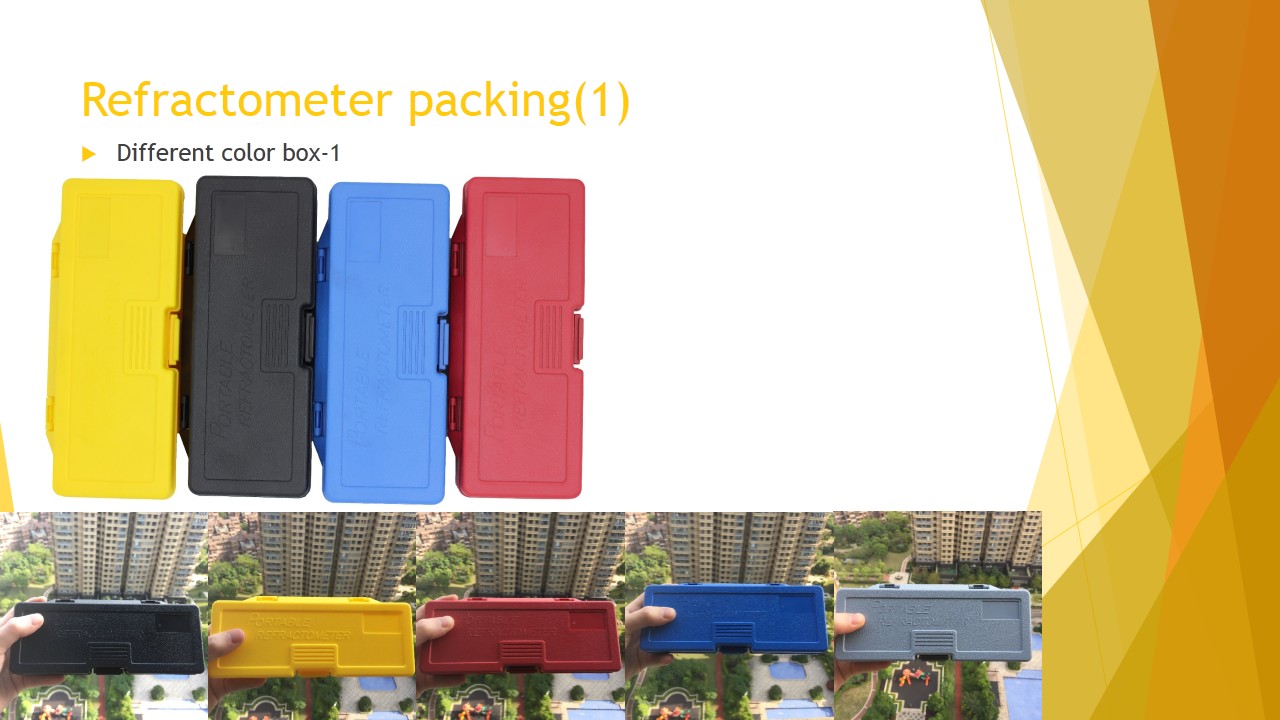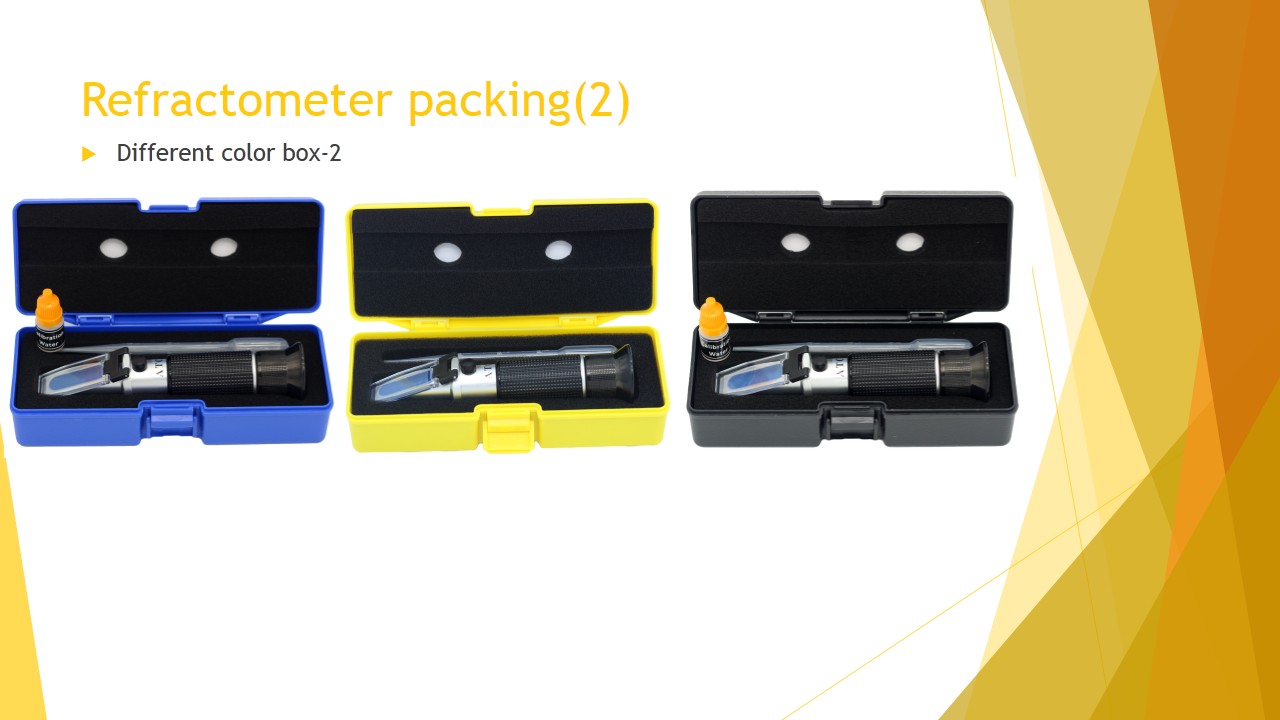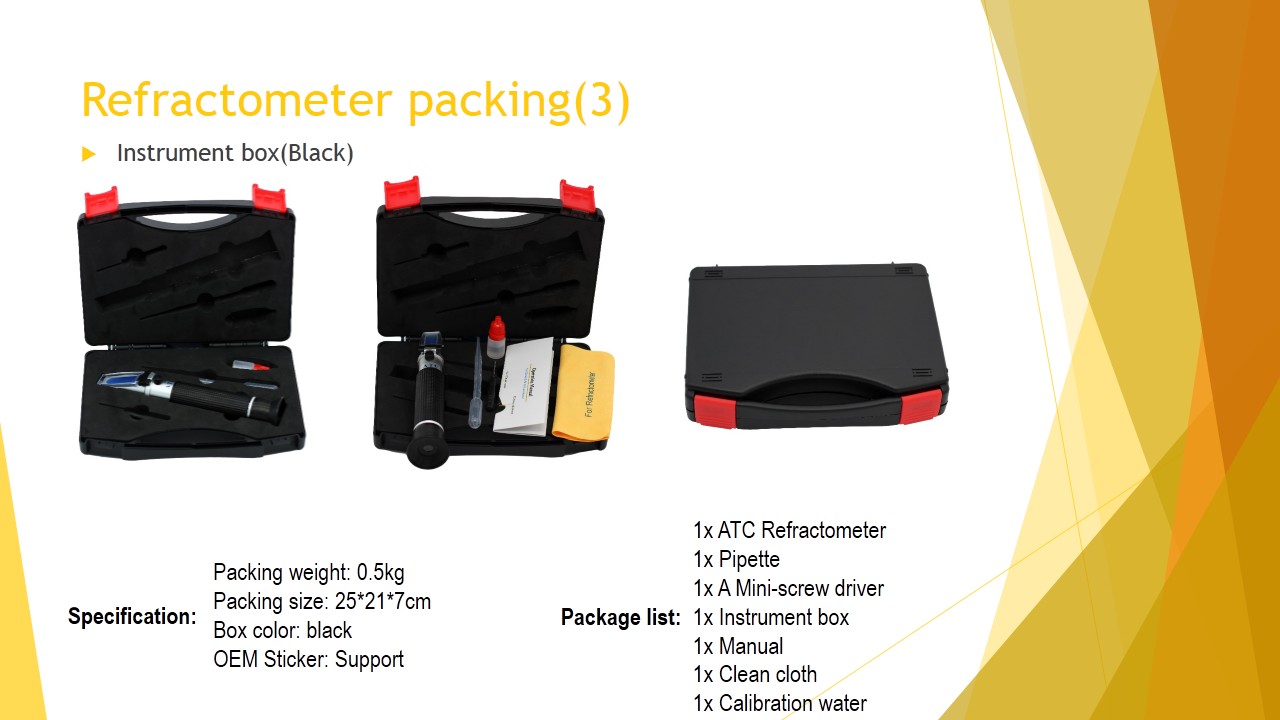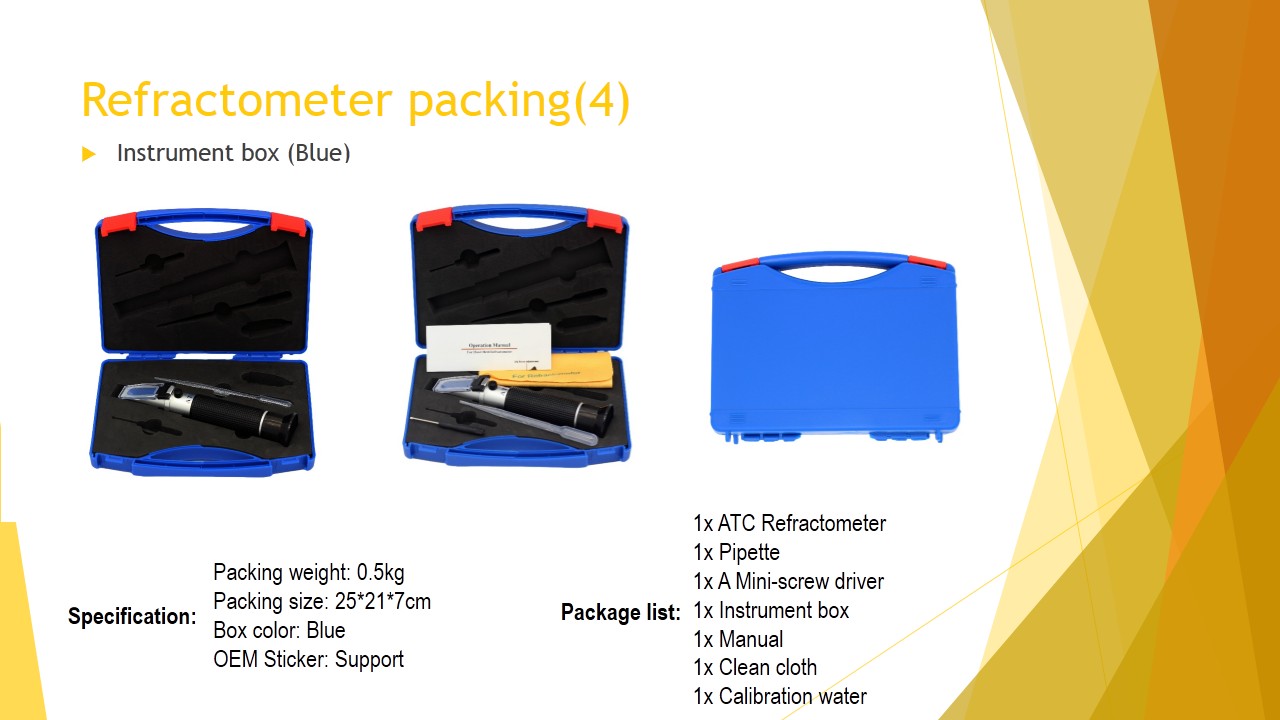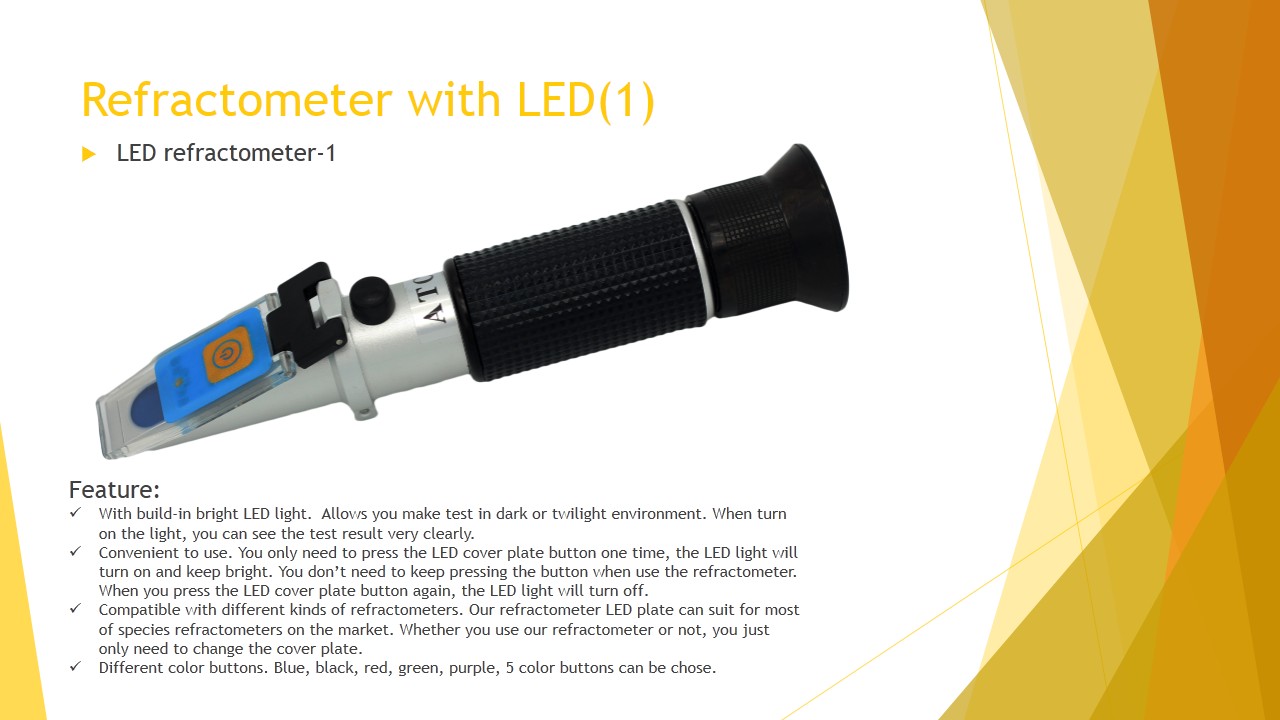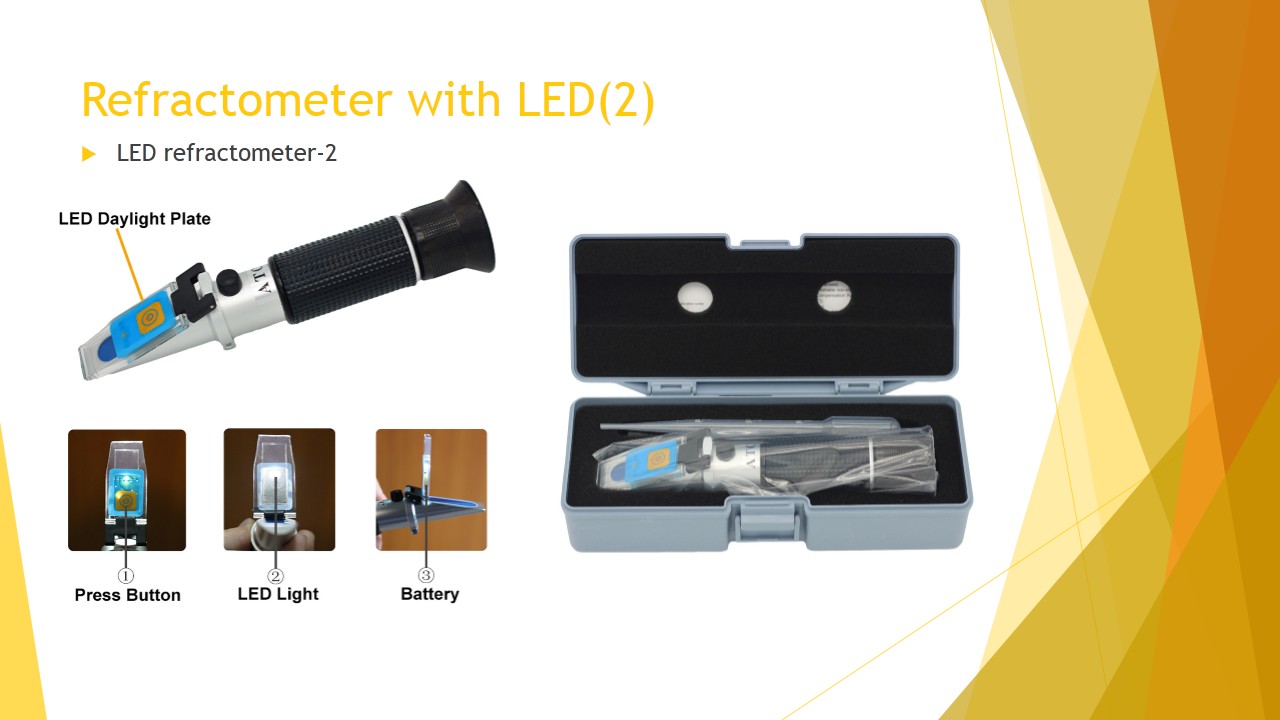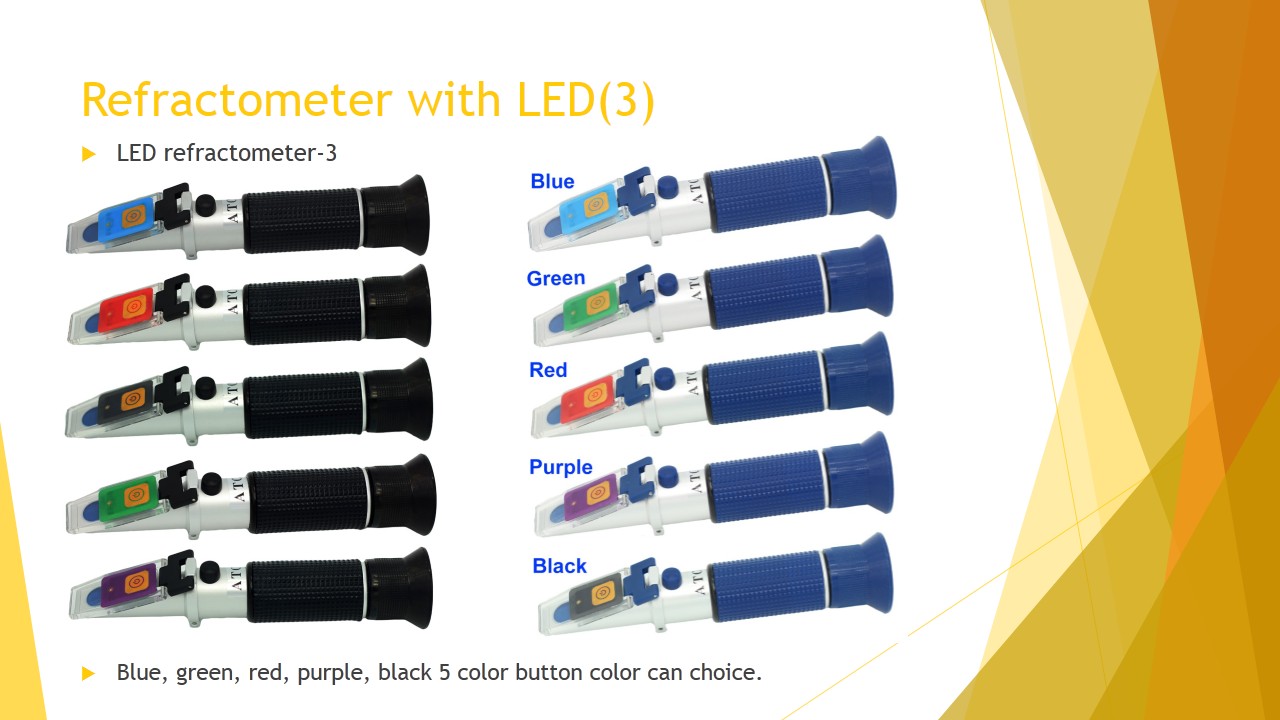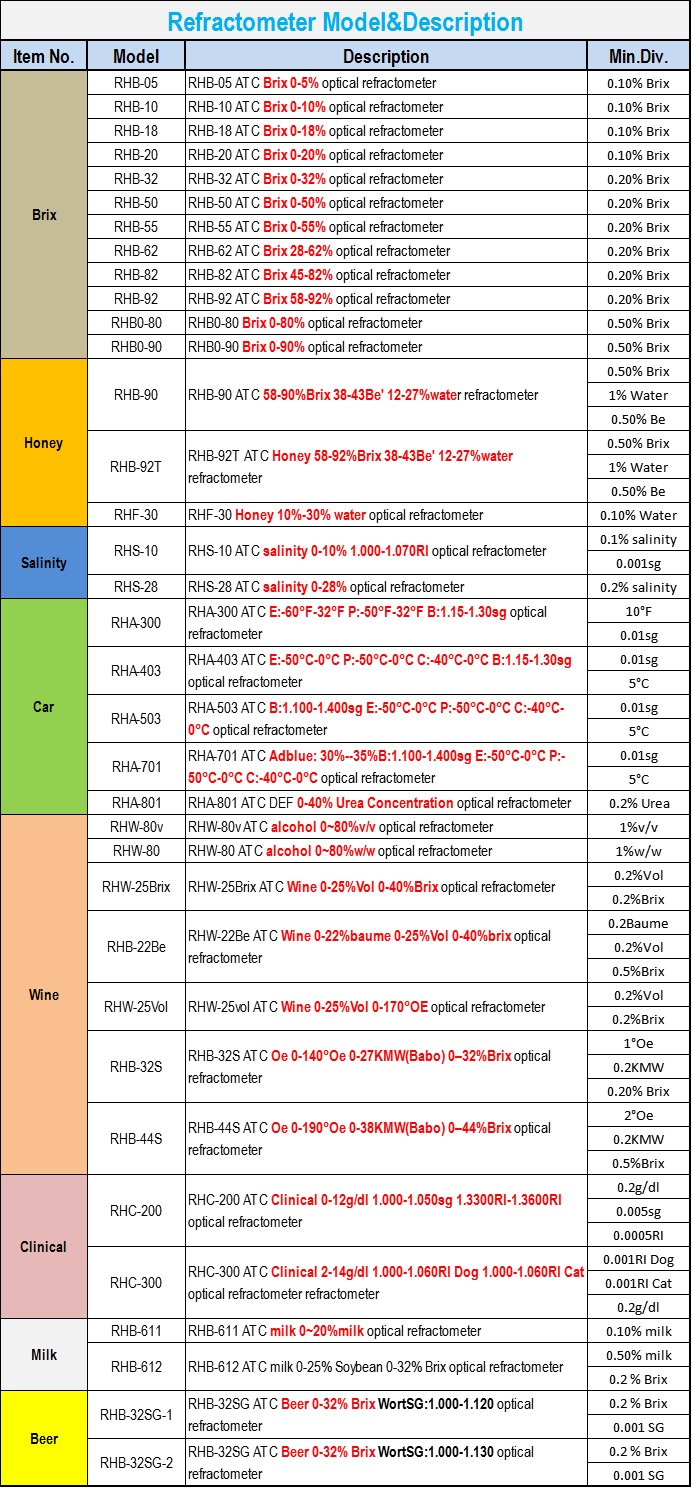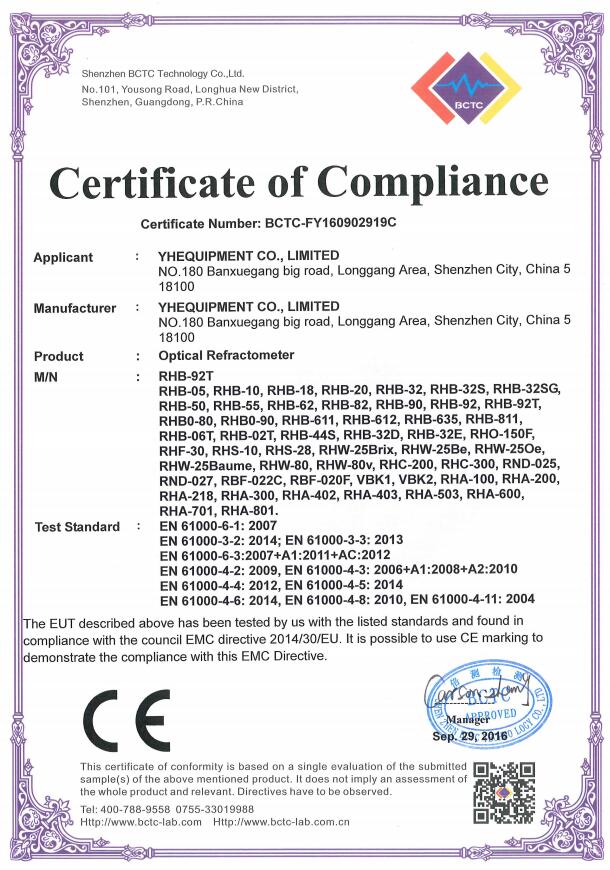 Q1: Why choose us?
A: 1. Pure aluminum construction, very high quality.
2. Directly from factory, very competitive price.
3. More than 6 years experience of export, best service.
4. Support customized (such as custom brochures, customized boxes, etc.), to provide the best quality products.
Q2: Is OEM available?
A: Yes, all goods can be customized made by your requirements, including packing, LOGO print, customized manual etc.
Q3: Can we buy 1 pc for sample testing?
A: Yes, we support sample order.
Q4: What's the sample price?
A: You can Email us to get detail price, thank you.
Q5: What's the mini order?
A: We support wholesale and retail, such as 10pcs, 25pcs etc. You can tell us the type and Qty, we will quote for you.
Q6: What's the package include?

A: 1x ATC Refractometer
1x Pipettes
1x A Mini-screw driver
1x Protective carrying case
1x manual
1x clean cloth
Q7: What's the different between Aluminum & Plastic and pure aluminum material?
A: Pure aluminum is both prism block and lens barrel are aluminum,aluminum+Plastic prism block is aluminum but lens barrel is plastic, other material is the same. The pure aluminum refractometer is heavier than aluminum+plastic. For example the RHB-32 brix pure aluminum refractometer, the net weight is about 128g. RHB-32 brix plastic+aluminum refractometer, the net weigh is about 109g.
Q8: If we have not found the model from website, what should we do?
A: Please email us with description and picture of the product, we research and develop new model every month, and some of them maybe have not been uploaded in website immediately. But if this is a new products for us, we can develop it for you after get all detailed information about your product.